5GHz Wireless Transmission: Switching to Band C
With the 2.4GHz band being so overcrowded, these days we find very few customers asking for wireless products that operate in that band. Today, the 5GHz band is the most popular, nevertheless, in cities and other noisy environments, even the 5GHz band can become congested. However high manufacturers promise their throughputs to be, if the environment is noisy, you'll struggle to get near to the figures on the datasheet. But don't despair, if you need our help for a wireless design we have a few tricks up our sleeve:
We always recommend a site survey
We design in a sensible margin to every wireless link
If the environment is noisy, then we recommend you operate in Band C…
5GHz Band C
The 5GHz spectrum in the UK ranges from 5.15GHz to 5.85GHz. This frequency range comprises three bands: Band A (upper and lower), Band B and Band C. Bands A and B are unlicensed. For Band C, the end user must register the equipment. Ofcom has put a 'light licensing' regime in place and with just a £50 registration fee to operate up to 50 devices, we believe it's very affordable.
Like the other bands, Band C has a number of specific rules of operation. The band sits between 5.725 and 5.85GHz on the spectrum; the units can only be used in fixed, outdoor installations and there are rules for the amount of power radiated.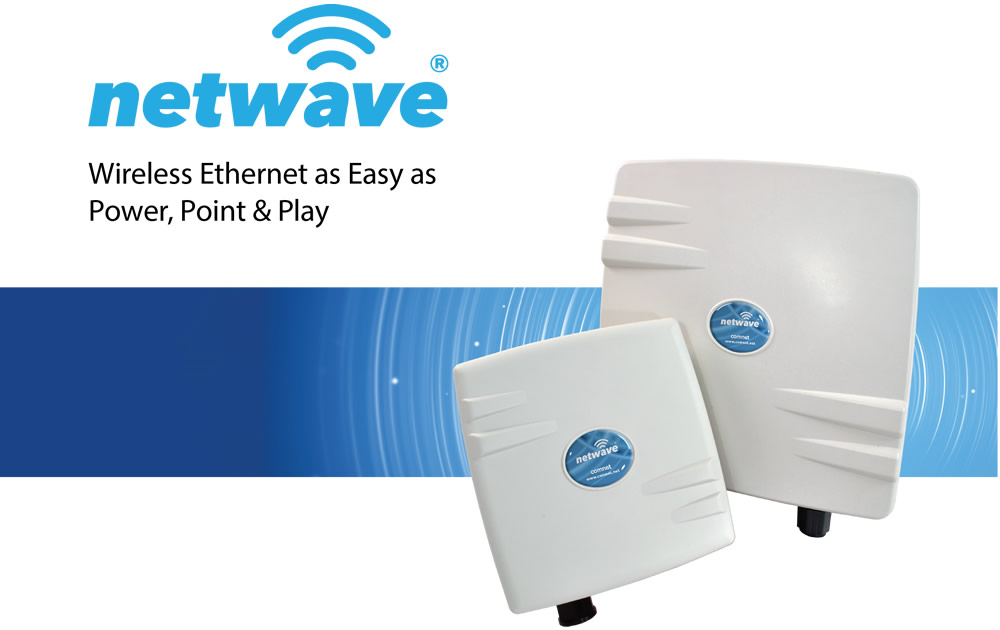 ComNet wireless units give you the ability to operate in bands A, B and C within the 5GHz spectrum. Whichever you choose, the power levels in the ComNet products are automatically set so you stay within the rules.
If you decide that Band C is best for your application and environment, once you've registered the unit with Ofcom, it's simply a case of selecting it within the drop down menu for country selection.
The ComNet Netwave Wireless Range
To find out more and register for band C, please visit the Ofcom website:
https://www.ofcom.org.uk/manage-your-licence/radiocommunication-licences/fixed-wireless-access
Need some Help with Wireless?
If you're new to wireless, then we can help you with transmission design and help you decide which products suit your budget and specification. For your first installation, we also offer free on-site support* so please get in touch if you need some help.
*Our free on-site assistance includes a site survey and help commissioning the wireless transmission equipment that we supply. It's available within the UK, excluding Northern Ireland, for your first installation. Please contact us for further details including full terms and conditions.