Arena & Stadium Video Transmission.
Switches made for Video.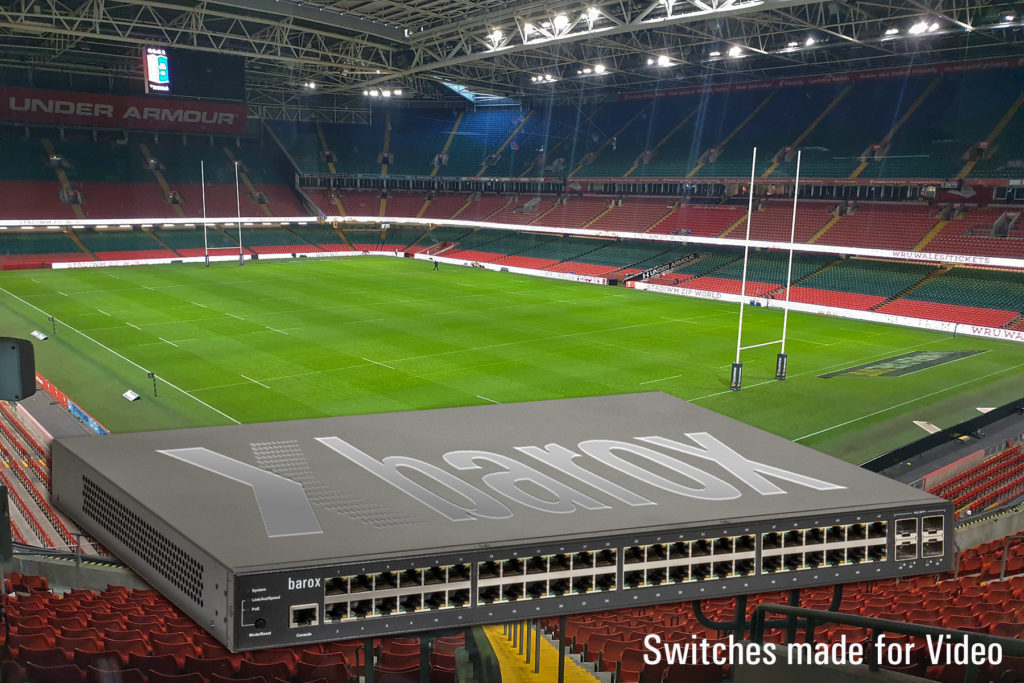 Why barox?  
barox Kommunikation AG, is a global manufacturer of professional video switches, media converters and IP extenders, specifically designed for the demands of video applications. The manufacturer is a specialist in the provision of CCTV video transmission for arena & stadium security, management and health & safety.
Capable of integrating hundreds of analogue or IP cameras, access control, alarm and Building Management Systems into one single data network, barox managed Ethernet PoE switches have been installed around the world to deliver high-quality live video streams and data for arena & stadium operation control rooms.
Whether you are looking for a brand-new video surveillance camera solution, or to  upgrade an existing legacy CCTV system, barox video switches can be used to create high-performance video transmission networks for internal and external stadium surveillance coverage.
Over twisted-pair or fibre-optic cables, barox switches deliver reliable high-definition video and control data. Using barox video switches as opposed to inferior performing (non-security) data switches also means complete peace-of-mind and confidence in the speed, bandwidth and security of the IP network – no matter what the demands placed on it.
All barox video switch products are specifically designed for security networks and include sophisticated built-in cyber security with strong network hygiene. They are simple to integrate into leading Video Management Systems, provide active PoE device management and reporting, along with the ability to monitor and operate energy management for all connected devices across a network. This functionality is supported with interactive topology maps for simplified device management.
In short, barox 'Switches made for Video' can deliver a proven, high-performance video transmission solution for any arena or stadium application.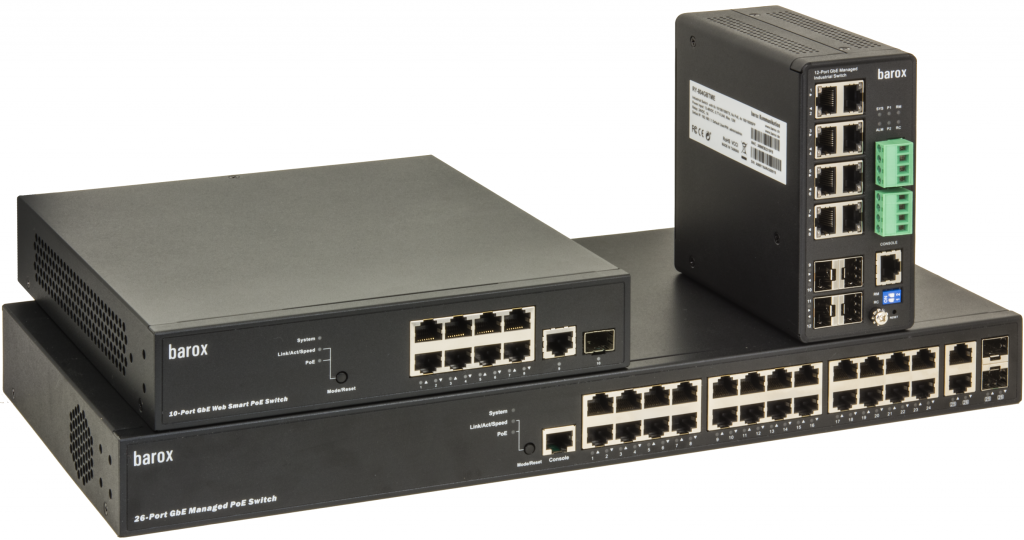 barox Ethernet switches, media converters and IP extenders: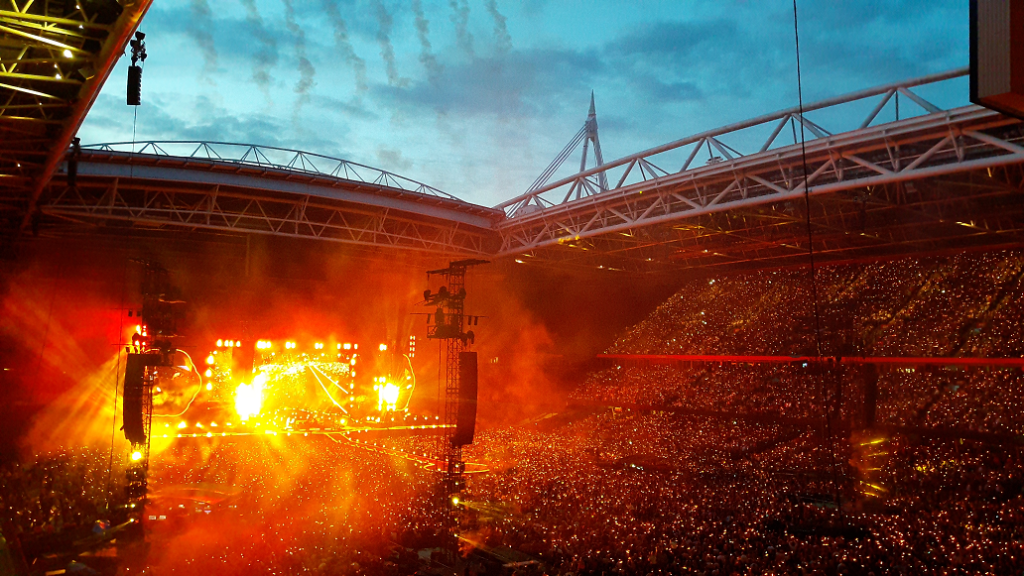 Principality Stadium, Cardiff, Wales. Read the latest article about the barox video surveillance, security systems and building management data transmission installation:
For further information about barox video transmission products for arena & stadium applications, contact us today

or call us on: 01622 232600