About Siklu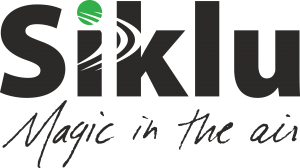 Siklu delivers multi-gigabit fibre-like wireless connectivity in urban, suburban and rural areas. Operating in the 60, 70/80 GHz bands, its millimeter wave solutions deliver interference-free performance.
E&V Band Millimetre Wireless Transmission:
Why Siklu?
Industry leading brand
Recognised leader and innovator in mm wave technology since 2011
ROI – Wireless is 3 to 4 times less expensive than trenching fibre and 1/10th of the time to revenue
Outstanding product quality and support
Futureproof solution for next-gen networks
Economically priced carrier-class equipment (IP67)
Competitive time-to-market
We have listed Siklu's most popular products and we are adding new products to our website all the time, but if you can't find the unit that you need, please get in touch.
Further Information