New KBC Networks Brochure: IP, Wireless & Fibre Optic Transmission
3rd May: The new KBC Networks brochure is now available. It includes details of KBC's major product ranges for IP, wireless and fibre optic transmission along with handy application diagrams to show you some of the typical setups for KBC equipment.
KBC Networks manufactures a range of transmission products for commercial and industrial networks. KBC's industrial ranges products feature extended operating temperatures and hardened casings for outdoor and non-conditioned environments.
If you don't yet have your copy of the new KBC Networks brochure, you can view and download an electronic copy from here.
New KBC Networks Brochure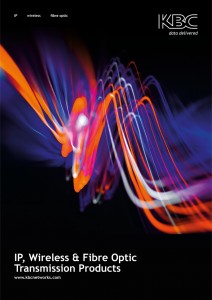 Visit the KBC Networks website