CPD approved seminar: Designing IP Video Networks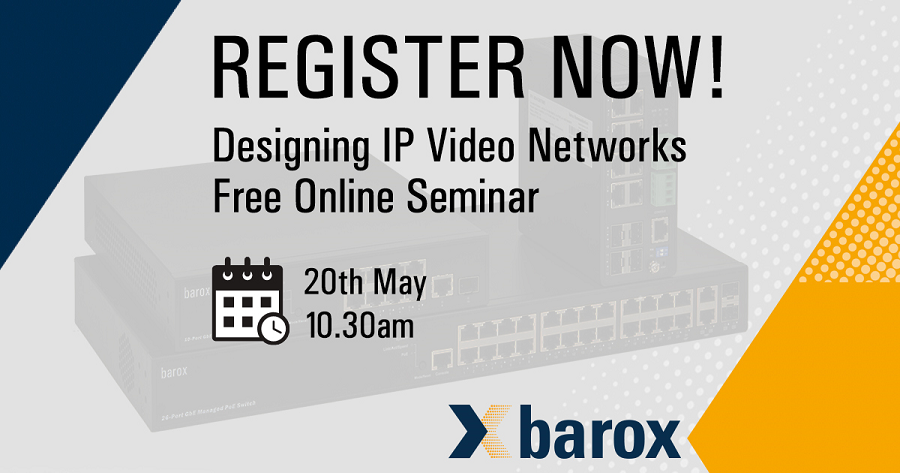 Security surveillance designers – learn more about designing cyber secure, high-performance IP video networks for camera surveillance and other security devices.
The barox CPD Certified web seminar covers various aspects related to the specific requirements of 'Switches for Video', including:
Assessing IP video network requirements
Utilising existing network infrastructure
Focus on important technical basics, IP and PoE extenders, 3af, at or bt, standards and beyond, network topology, fibre-optic, SFP, etc
Development of a communication and cyber/physical security concept
Defining a solid network specification
During the online event, a survey will be conducted to determine which other practice-oriented topics are of interest to you.
This web seminar will take place on May 20th  at 10.30 am for 1-hour and is a practical course dedicated to planner-specific topics.
To register click link below:
https://www.edudip.com/en/webinar/designing-ip-video-networks/1197890