Migrate From Analogue to IP over Legacy Copper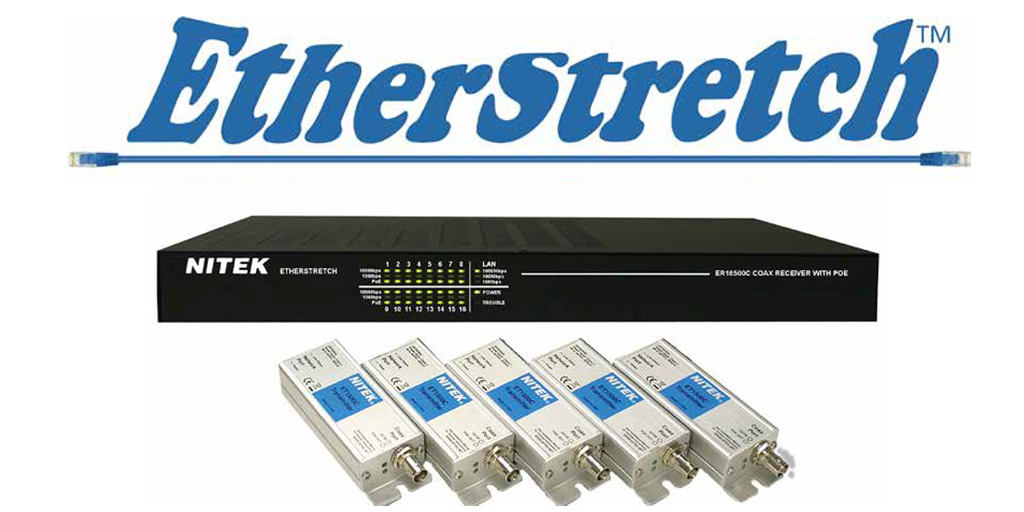 If you're migrating a security system from analogue to IP, Nitek's Etherstretch™ range allows you to upgrade over existing copper cable, whether it's coax, UTP or single pair.
The Etherstretch series includes single links; multi-input, rack-mounted units with integrated switches, and 4 to 1 transmitters – all with the option of full or pass-through PoE power – allowing you to turn a legacy copper system into a high speed network communication and PoE path with minimal cost and disruption.
The Etherstretch range
Introductory offer – save 25% on Nitek links until the end of January 2017 … more
The system requires very little installation time and no setup or configuration, simply connect your network devices to the network ports of the transmitter and receiver along with existing cabling and the system begins communicating. LED indicators show the status of network communication and PoE power.
An internal power supply in the receiver provides PoE to the system.