About ComNet

ComNet boasts the industry's broadest line of Ethernet, fibre optic and wireless transmission products along with a range of accessories to complete the link.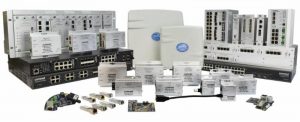 Media converters: 10/100 & Gigabit with non-PoE, PoE, PoE+ & PoE++ versions plus SFP units
Ethernet switches: self-managed & managed, PoE & non PoE from 5-28 ports
SFPs / Mini GBIC modules
Ethernet Extenders
Layer 3 Router/Gateway
Licence-free, 5GHz band units with throughputs from 95Mbs – 500Mbps. Units come in hardened casings and can be supplied pre-configured at no extra cost.
Point-to-Point wireless kits
Point-to-point & point-to-multipoint units
Standard & mini units
ComNet offers a comprehensive line of fiber optic transmission solutions for video, audio, data, contact closure and Ethernet (for hybrid analogue and IP camera systems).
Why ComNet?
Industry leading brand
Wide product range
Industrial and commercial grade products
Short lead times
ComNet Lifetime Warranty
Competitive pricing
Technical support
ComNet offers a lifetime warranty on many of their products. Please click here for further information.
We have listed ComNet's most popular products and we are adding new products to our website all the time, but if you can't find the unit that you need, please get in touch.
Brands

'Copperline®', is a cost-saving alternative that enables you to use existing coax and UTP cables for significantly greater Ethernet transmission distances.

'Netwave®' wireless products plus the flexible, 'ComFit' technology which allows products to be wall-mounted or inserted into a rack.
Downloads & Further Information
Ethernet Products 2017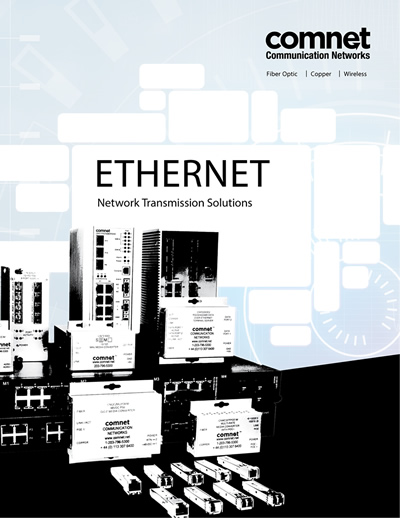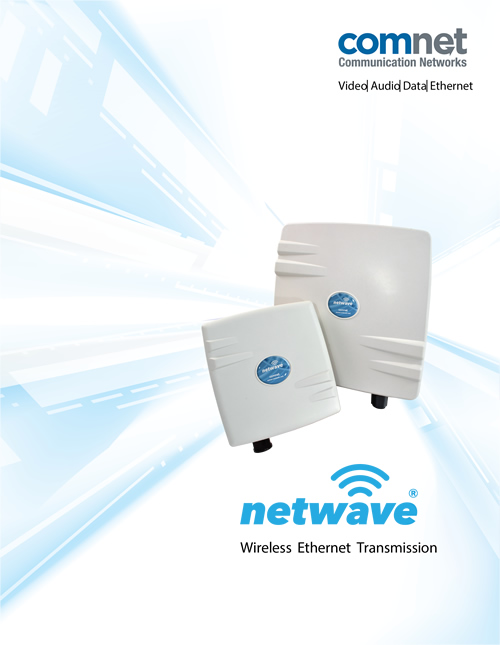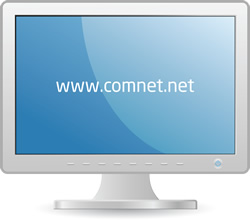 Website