About barox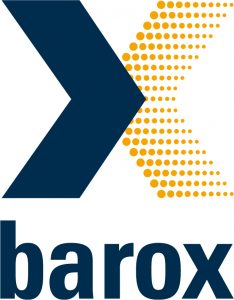 Unlike many standard IP devices, barox switches and media converters are designed for the specific requirements of IP video.
IP cameras behave differently to other IP devices. They place varying demands on the power infrastructure with heating, IR lighting and day/night settings, and they generate a time critical datastream. The barox switch range has been designed to cope with these specific requirements and to cut ongoing costs.
Scroll down for the barox switch range


Why choosing barox switches saves you time and money
Why barox switches?

Improved Performance for IP Video Networks
The barox switch range addresses the specialist requirements of IP video networks:
Increased backplane capacity means this switch will support more IP cameras than many standard switches
100Mbps & 1Gbps Jumbo Frame Support – fewer lost frames than standard switches
Enhanced device management and troubleshooting tools
Layer 3 functionality
Remotely viewable switch traffic
Active camera tracking and fault logging
Ability to import graphics files – identify device location onsite
Variable PoE management – no need to reset the switch
PoE consumption control and individual power delay mode to prevent overloads and highlight power issues
For details on barox switch range click here