ComNet – Now in Stock
21st September: We're really excited to announce the arrival of the ComNet product range. We can now supply ComNet's complete range of Ethernet, wireless and fibre optic connectivity products.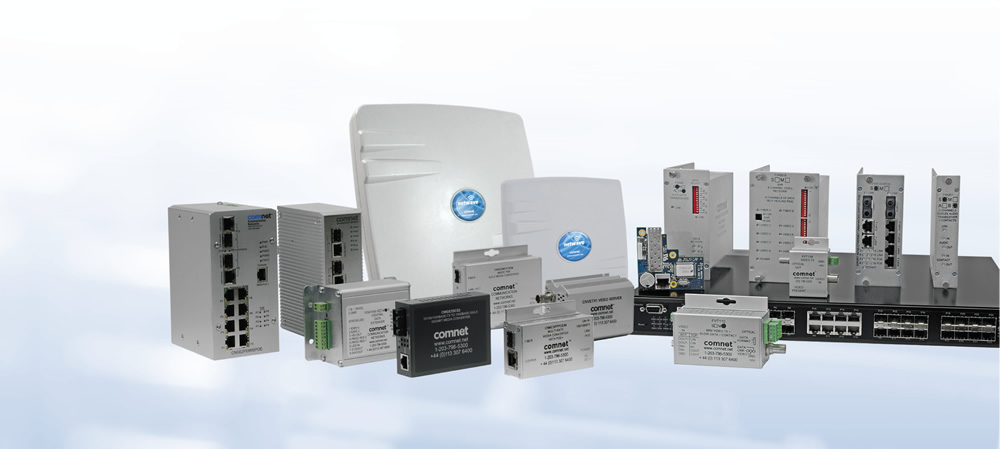 ComNet boasts one of the widest ranges of transmission products within the industry. The ComNet line includes an extensive range of hardened Ethernet switches and media converters; NetWave® wireless units; CopperLine® Ethernet extenders; fibre optic transmission, and all the accessories you need to complete the link.
The ComNet products feature in just about all of our product categories, and we'll be adding to the range as time goes on. If you'd like to find out more, then please get in touch as we'd love to tell you more.